Royal Navy School of Maritime Training, RNAS Yeovilton
---
Client: DIO – RNAS Yeovilton
Location: Yeovilton, U.K.
The Royal Navy School of Maritime SERE (Survival, Evade, Resist, Extract) and Underwater Escape Training Unit (UETU) is a new world leading, first of its kind in the UK, facility to provide survival training in the event of a helicopter incident or accident over the water.
The facility at Royal Naval Air Station (RNAS) Yeovilton provides training to military personnel who will be taught the procedures to follow whilst in an aircraft as it hits the water and sinks below the surface, day or night! They are then taught to safely exit the aircraft whilst it is fully submerged and return to the surface.
To allow fully representative training, the facility was designed to include three separate pools. One to practice sea survival where a full storm environment could be replicated including a 2 metre swell, rain, wind, spray and varying light levels. Another to practice escaping from submerged helicopters and another to learn how to use temporary underwater breathing apparatus.
The varying environmental conditions of the pools, including rapid temperature changes of the pool water for different scenarios, posed a number of engineering challenges. Significant boiler plant was required but with intelligent controls and heat recovery technology, energy consumption was kept to a minimum. High efficiency LED lighting was designed to be fully controlled from 0 to 1000 lux whilst not posing glare issues.
The sea survival pool presented the most demanding scenario to overcome, the high levels of moisture created by the environmental simulations had to be swiftly dispersed to ensure no degradation to the building fabric. Large air handling plant was employed to deliver high volumes of tempered air to the hall when required, but would set-back when conditions were more stable.
Alongside the pool halls, the facility includes a variety of other ancillary spaces, including; offices, changing rooms, drying rooms, stores and plant areas.
The integrated project team worked seamlessly to provide a BIM level 2 project. The fully coordinated design was delivered to the construction team giving greater confidence to the client that the facility would meet their needs and there would not be any unforeseen issues. The energy efficiency of the project was proven by achieving a very high, B rated EPC without the need to install supplementary renewable technology.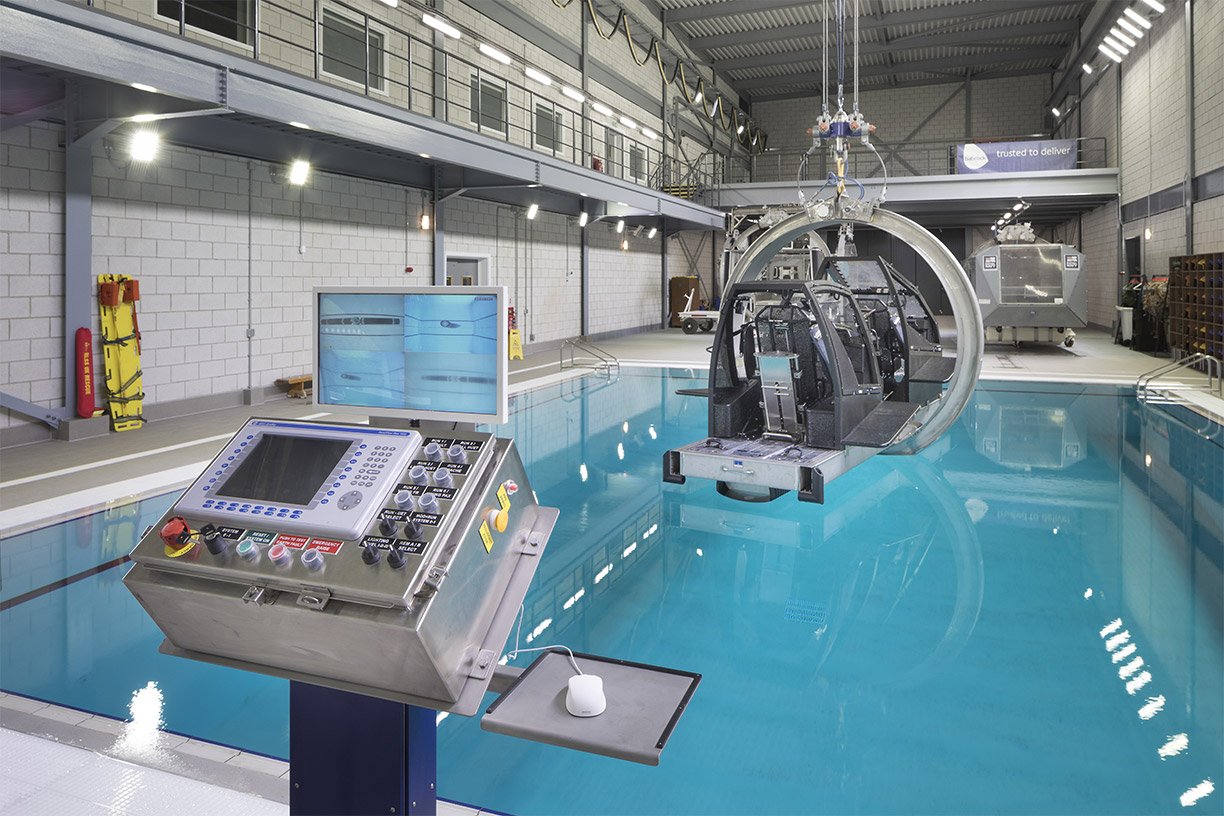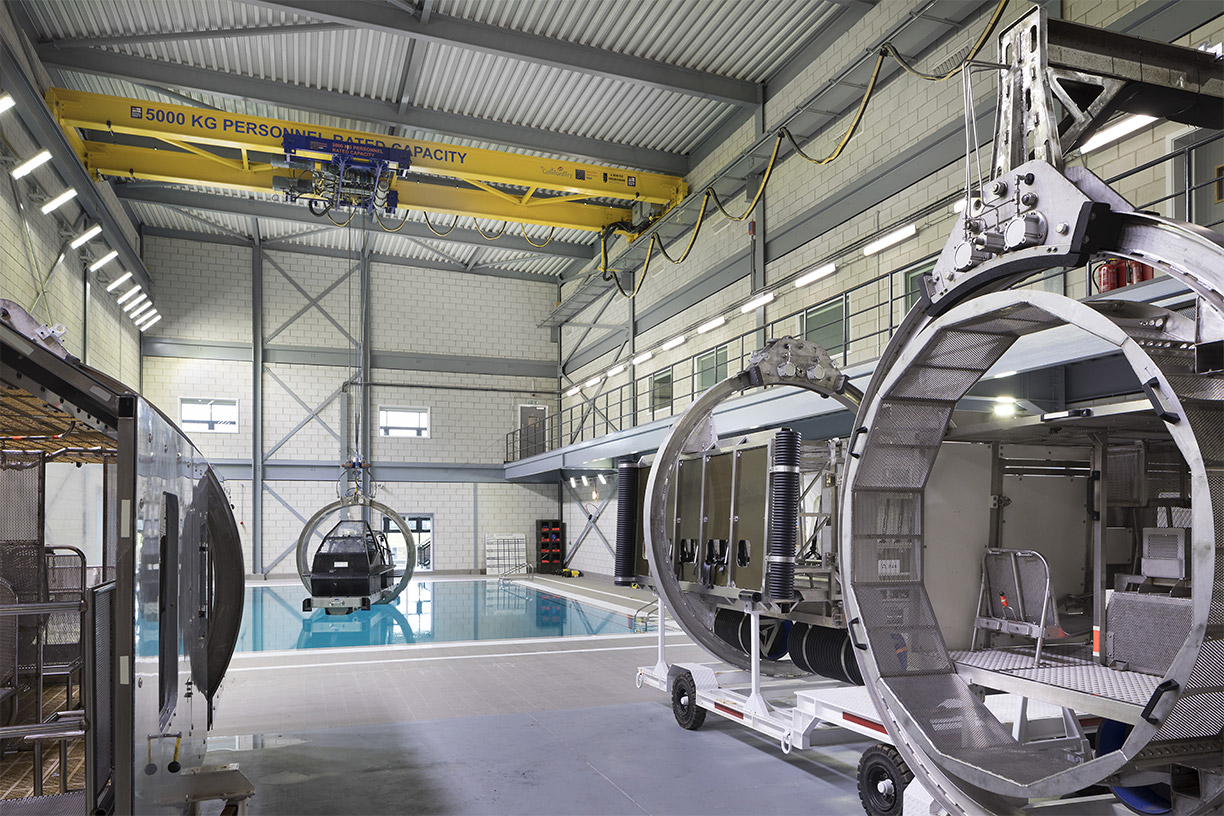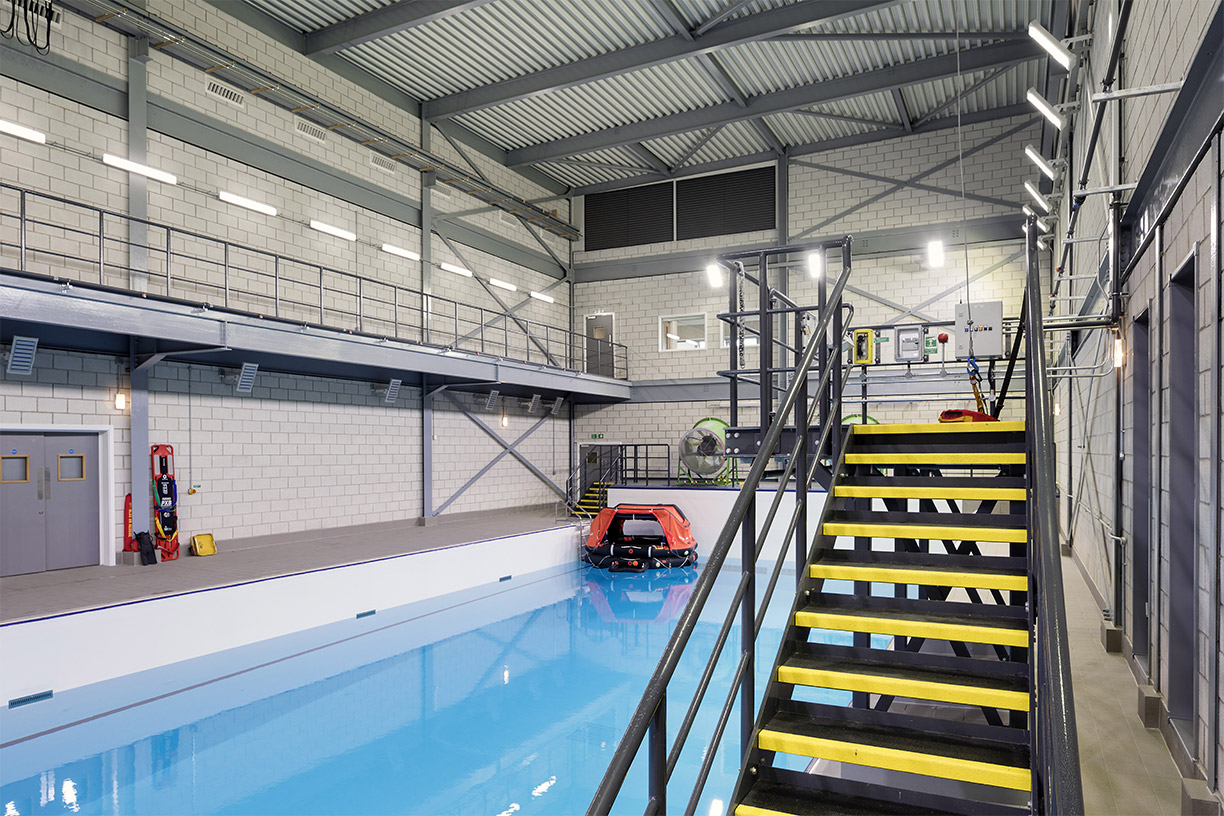 Looking to specify your own project
Whether you're looking for innovative Building Information Modelling (BIM) or the full design of mechanical, electrical, data, telecoms and public health works, Amber Management & Engineering Services have the knowledge and technical capability to complete your project to the highest standard.
With almost 30 years' of experience in the Mechanical & Electrical sectors, you know you can rely on our skilled team to provide sustainable and creative engineering solutions that stand the test of time.