Fusion Tower / Froomsgate House Student Accommodation, Bristol
---
About the Project
Client: Fusion Residential
Sector: Student Accommodation
Froomsgate House is a 63m high building in the center of Bristol. The building was erected in 1971 as office accommodation.
This project converted the building to provide 438 student bedrooms for use by students at local universities.
Project Requirements
Prime consideration was to improve the thermal envelope to minimise CO2 emissions. In addition, low energy solutions were adopted and this included provision of air source reversible heat pumps for management and communal areas, and high efficiency gas fired boilers for space and water heating in student accommodation. The systems are optimised to ensure energy use is minimized whilst maintaining comfort conditions. A 152 m2 photo voltaic array is provided at roof level to offset CO2 emissions.
A wide range of choices for accommodation, ranging from single bed studios to five bedroom apartments, is provided to suit the varied requirements for students. Each bedroom has ensuite facilities. Single bedrooms are grouped with shared dining and kitchen facilities. Studios and apartments have integral kitchen facilities. Communal facilities at ground floor include a commercial gym, Lounge/Study Area, and retail units.
The building services have been designed to provide a low energy solution. Lighting is from LED and compact fluorescent sources. Automatic lighting controls are provided to minimise energy use. High-speed broadband and Wi-Fi are included all to contribute to an environment where occupants can study, rest and play!
The limited slab to slab height of the building offered several challenges to the design of the services, not least of which was to route ventilation, heating and power through the restricted ceiling void depth. This required very stringent co-ordination to minimise cross overs of systems within ceiling voids.
Thermal modelling to minimise BER and detailed co-ordination to avoid crossovers in ceiling voids.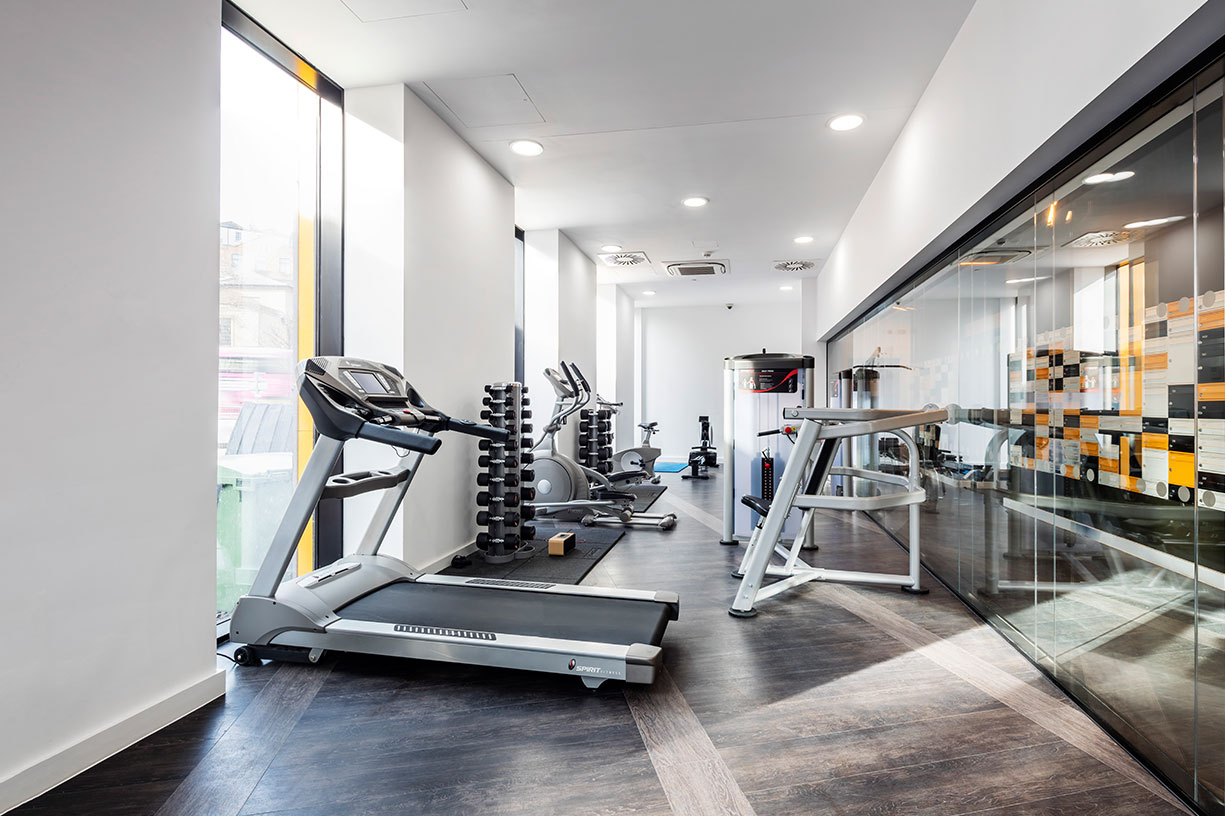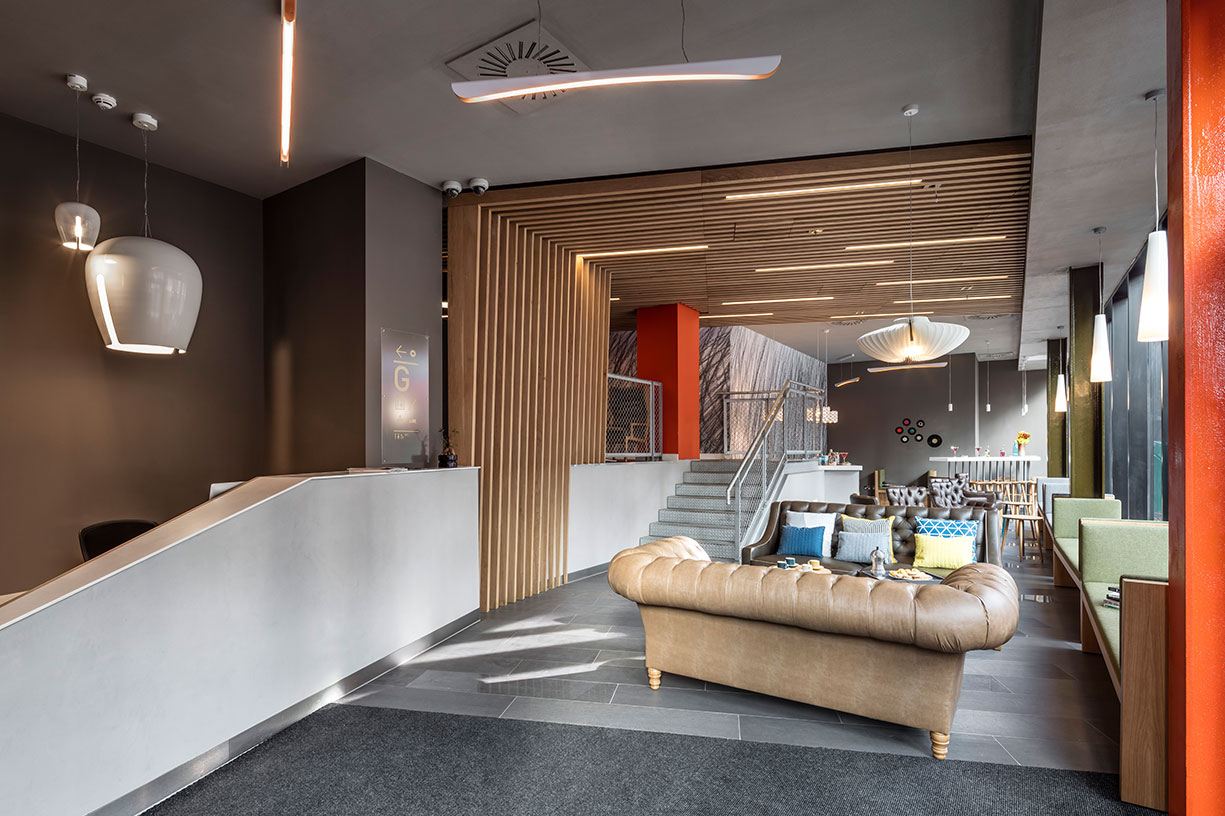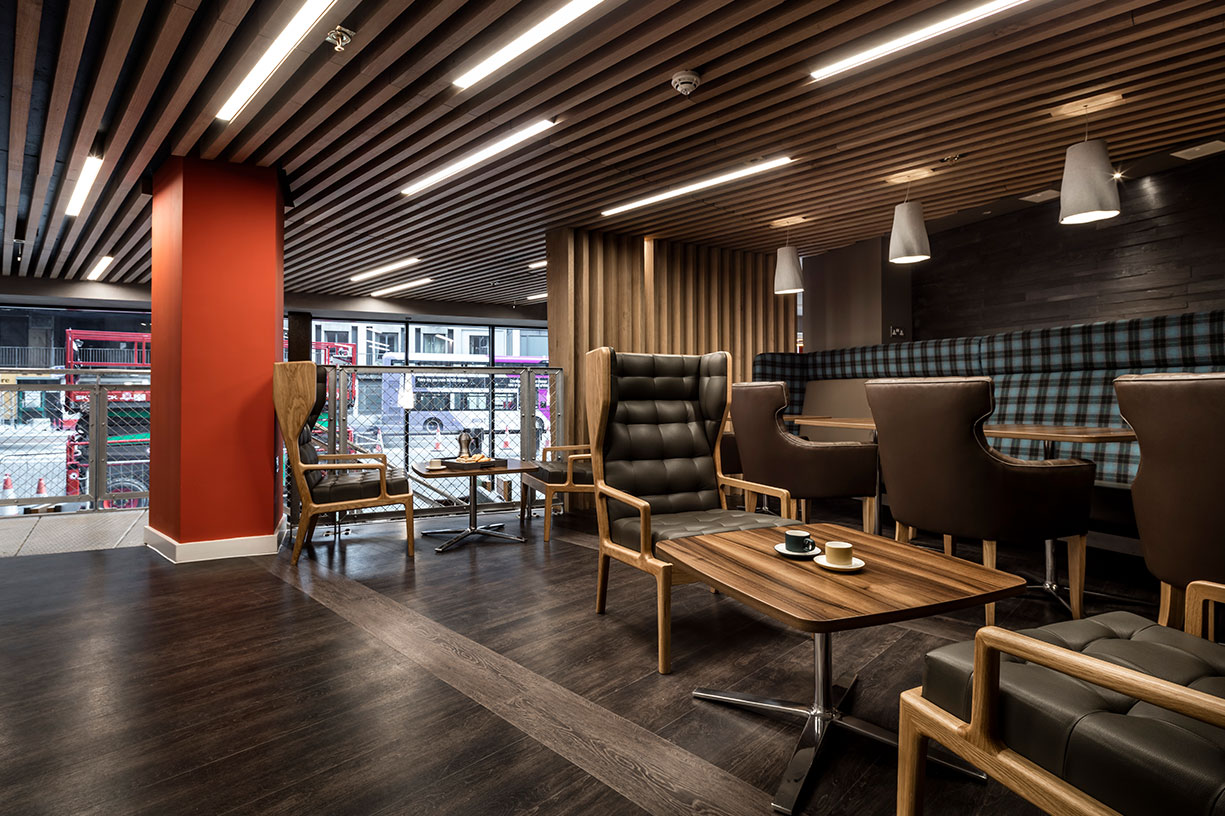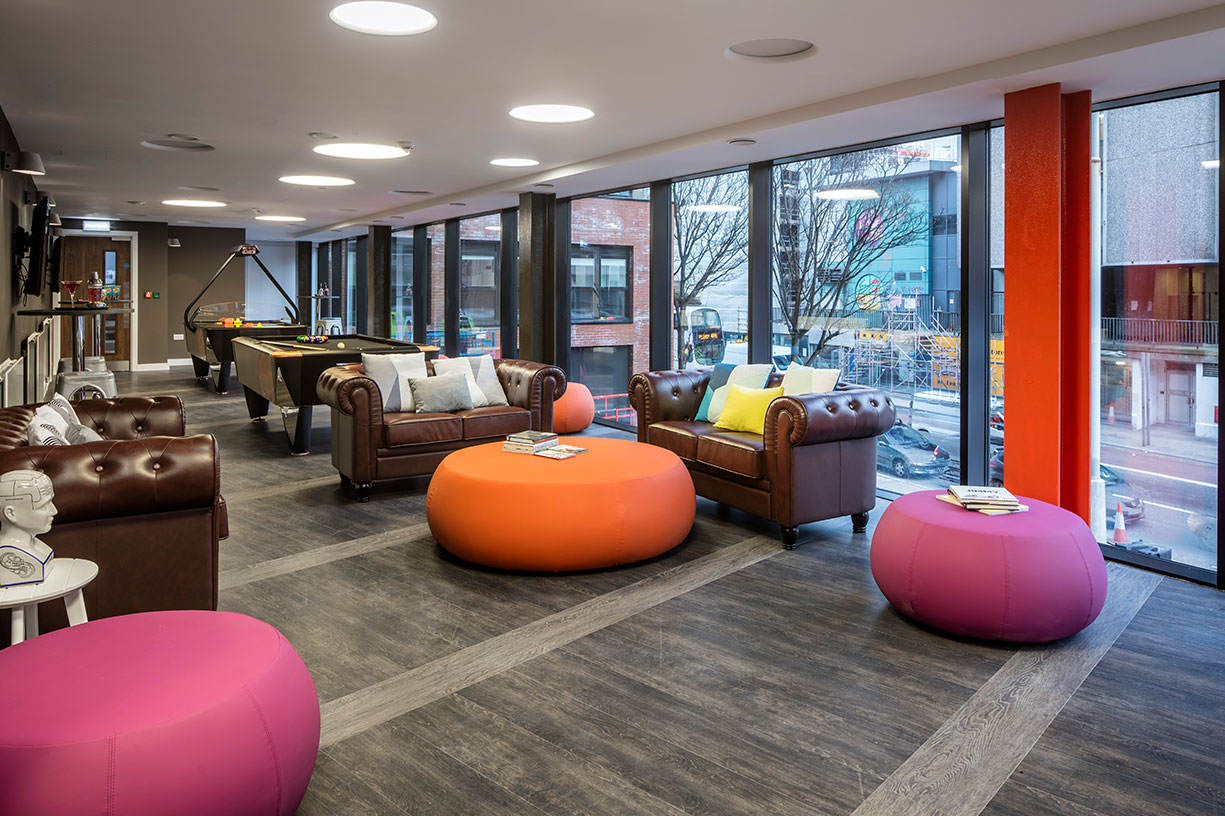 Looking to specify your own project
Whether you're looking for innovative Building Information Modelling (BIM) or the full design of mechanical, electrical, data, telecoms and public health works, Amber Management & Engineering Services have the knowledge and technical capability to complete your project to the highest standard.
With almost 30 years' of experience in the Mechanical & Electrical sectors, you know you can rely on our skilled team to provide sustainable and creative engineering solutions that stand the test of time.