A400M Maintenance, Repair & Overhaul, RAF Brize Norton
---
About the Project
Location: Brize Norton, U.K.
The introduction of the A400M Atlas aircraft into the Royal Air Force formed the requirement for a new Maintenance, Repair and Overhaul (MRO) facility at the UK's largest RAF station and home to the majority of its large aircraft fleet.
The A400M will be phased into the RAF, primarily in a tactical airlifter role gradually replacing the ageing C-130J Hercules fleet. The complex construction and maintenance requirements of the airframe require the construction of a bespoke facility to maintain the aircraft.
Project Requirements
The adaptability of the complex also allows the building to accommodate the A330 Voyager and C-17 Globemaster aircraft.
The 24,000m2 MRO facility contains 3 hangar bays, each with 2 gantry cranes. One hangar will provide rapid line maintenance with the other 2 capable of base maintenance procedures. The hangars are supported via a range of stores and specialist engine, propeller and tyre workshops along with 3 storey technical office block.
The use of composite materials in the Atlas airframe requires stringent management of the air temperature in which any repair is made. To ensure a rapid recovery of space condition a robust, quick reacting and reliable solution was required. A gas fired, high level jet-induction system was employed to meet the requirements. The use of this system allows simple ongoing maintenance of equipment in one area whilst not impacting on the availability of a hangar. This has significant advantages over the typical use of high level gas fired radiant heating in this type of facility.
Other key mechanical and electrical solutions employed on this project are; 79kWp photovoltaic array, generator back-up power, 400Hz aircraft power, high efficiency LED high bay lighting, full DALI lighting control systems, video and flame fire detection systems, static inverter power provision to high bay lighting, high capacity compressed air distribution, nitrogen generating equipment, smoke ventilation systems, VRF heat recovery comfort cooling with heat reclaim to HWS, server room close control systems and high efficiency modular boiler plant
The building is on target to receive a very good DREAM rating.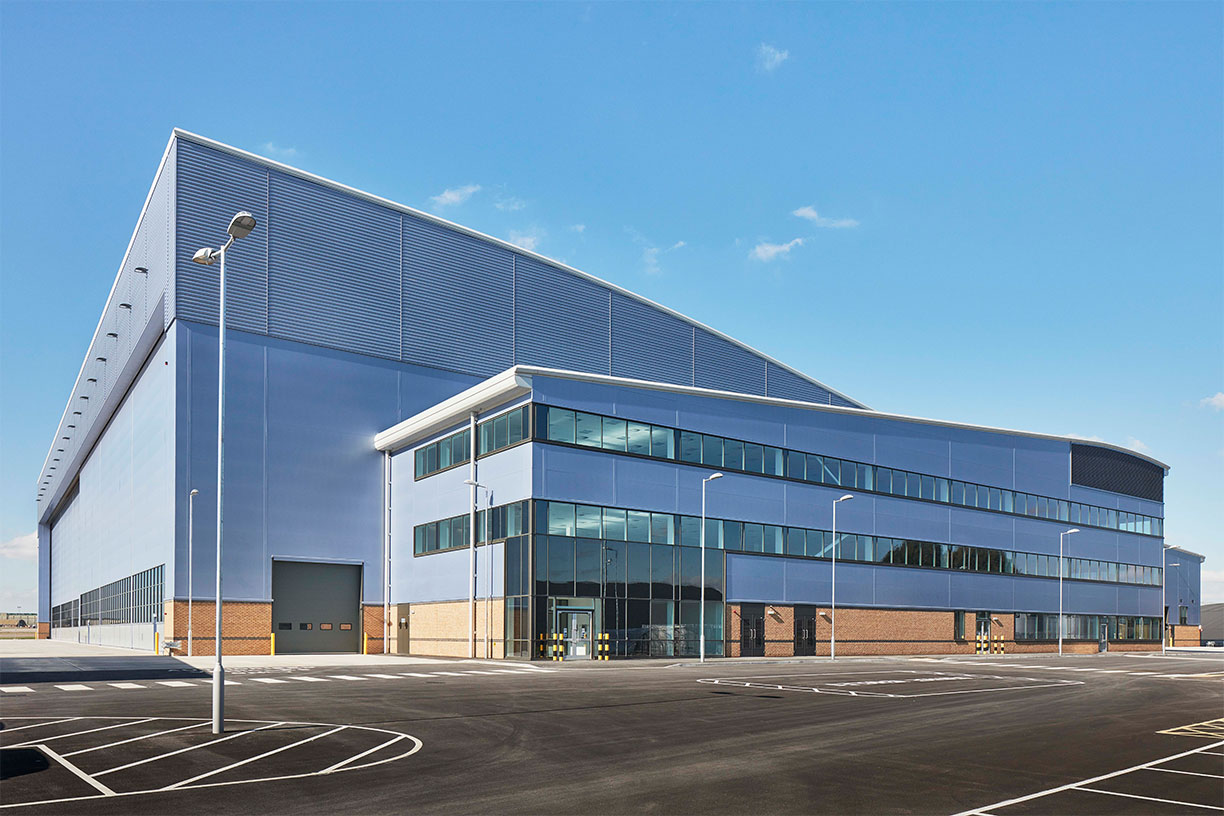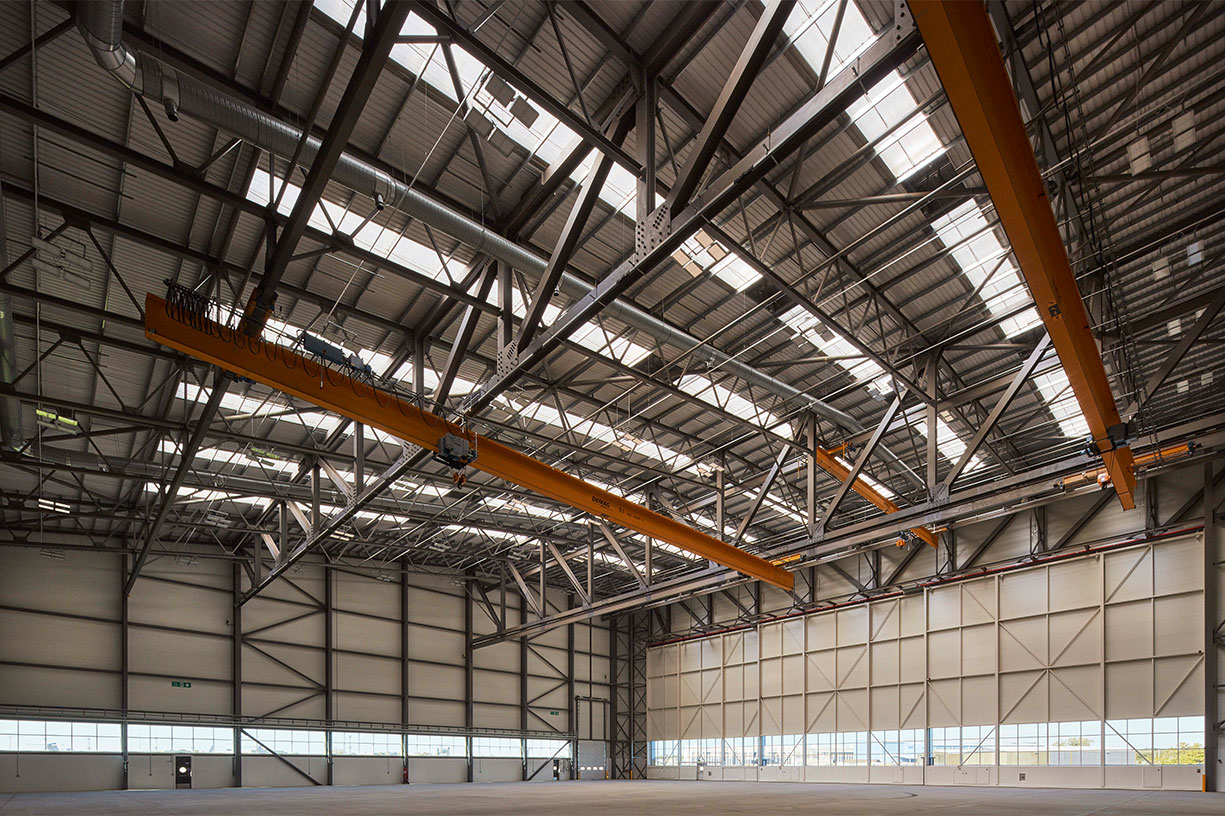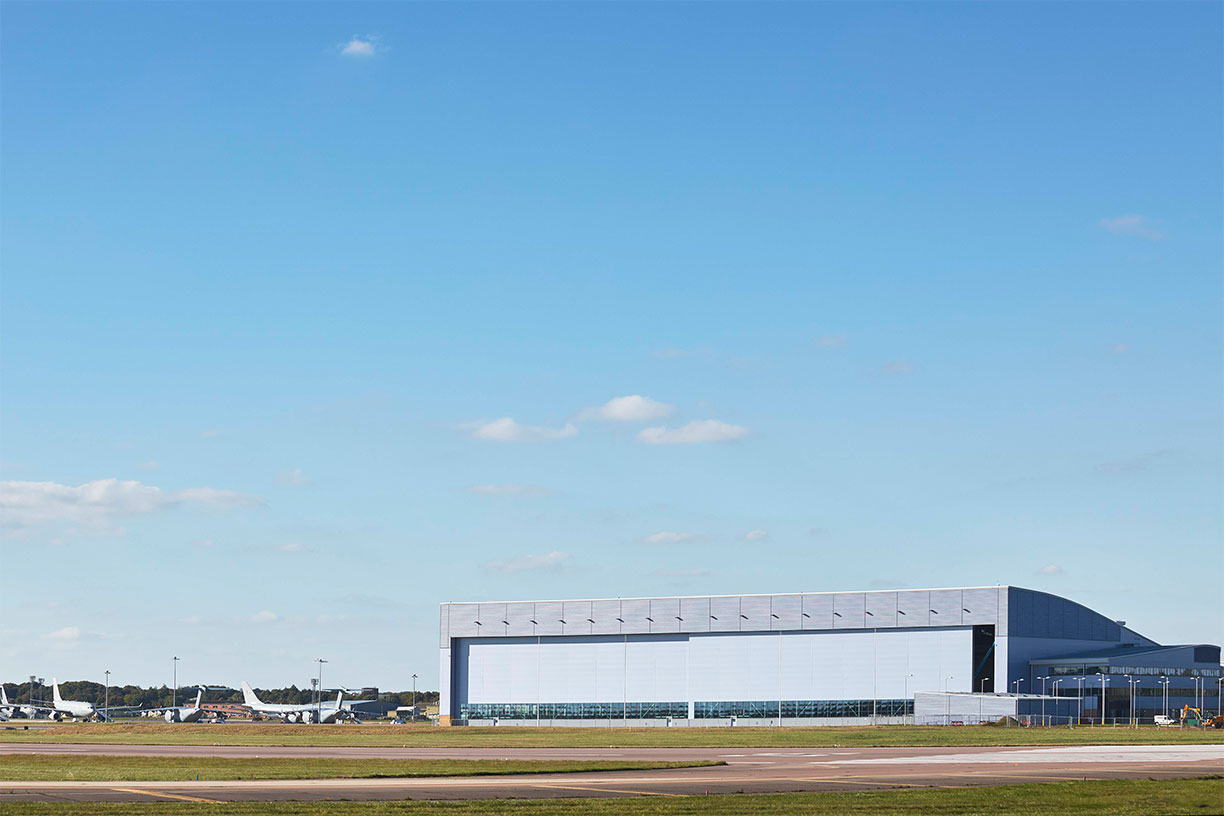 Looking to specify your own project
Whether you're looking for innovative Building Information Modelling (BIM) or the full design of mechanical, electrical, data, telecoms and public health works, Amber Management & Engineering Services have the knowledge and technical capability to complete your project to the highest standard.
With almost 30 years' of experience in the Mechanical & Electrical sectors, you know you can rely on our skilled team to provide sustainable and creative engineering solutions that stand the test of time.